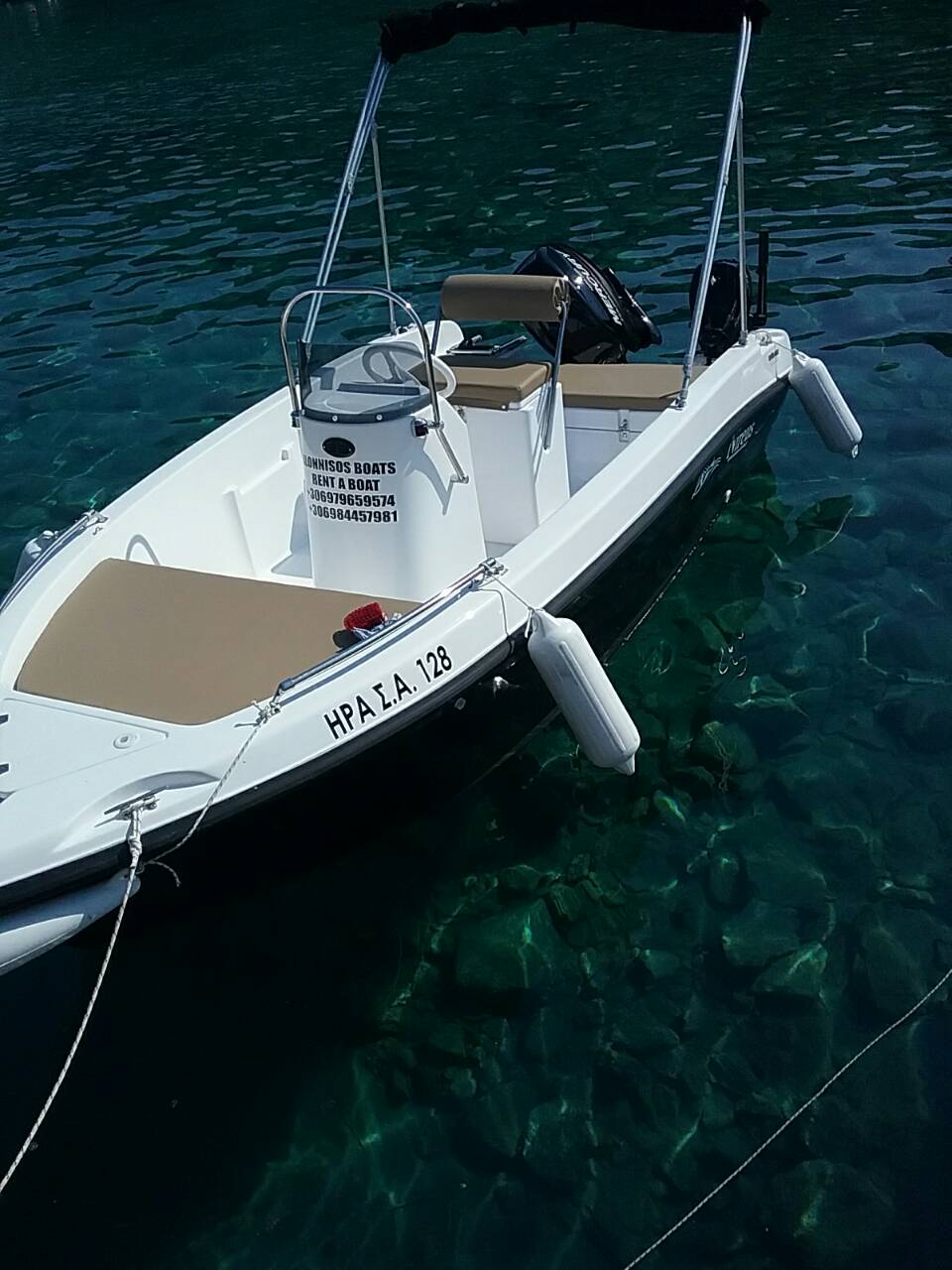 NIREUS 450V
Emergency Engine Included
Book Now - Contact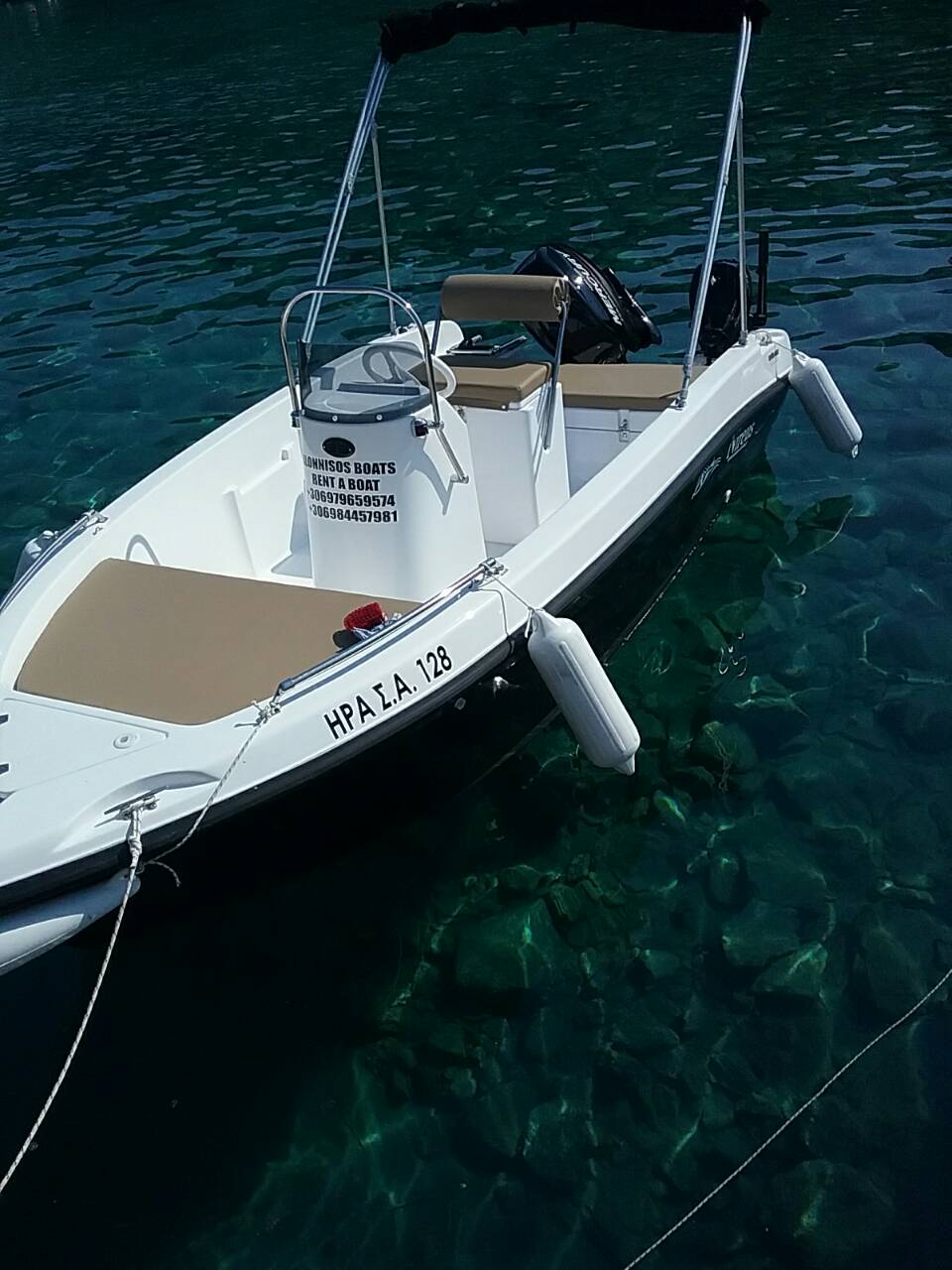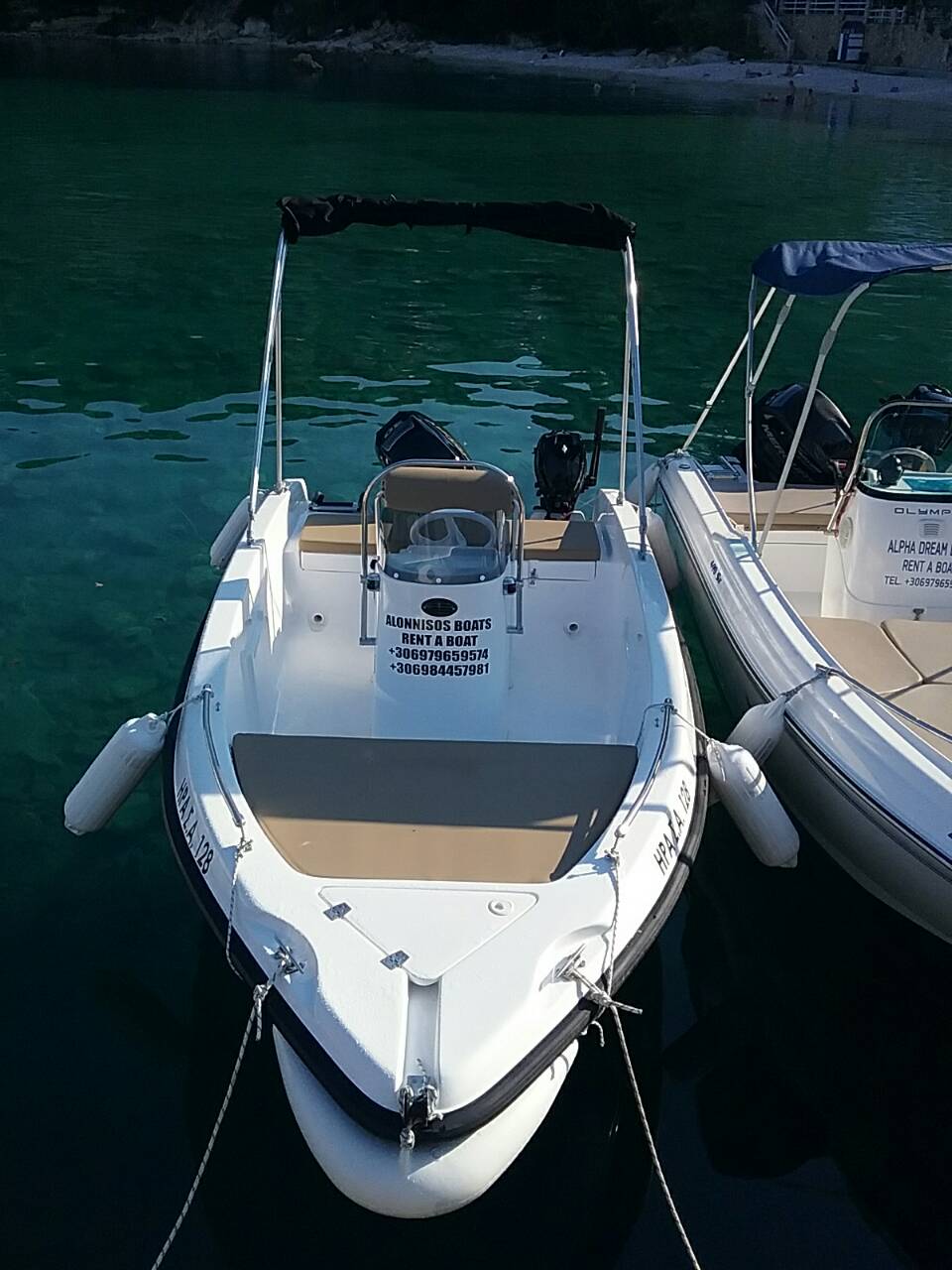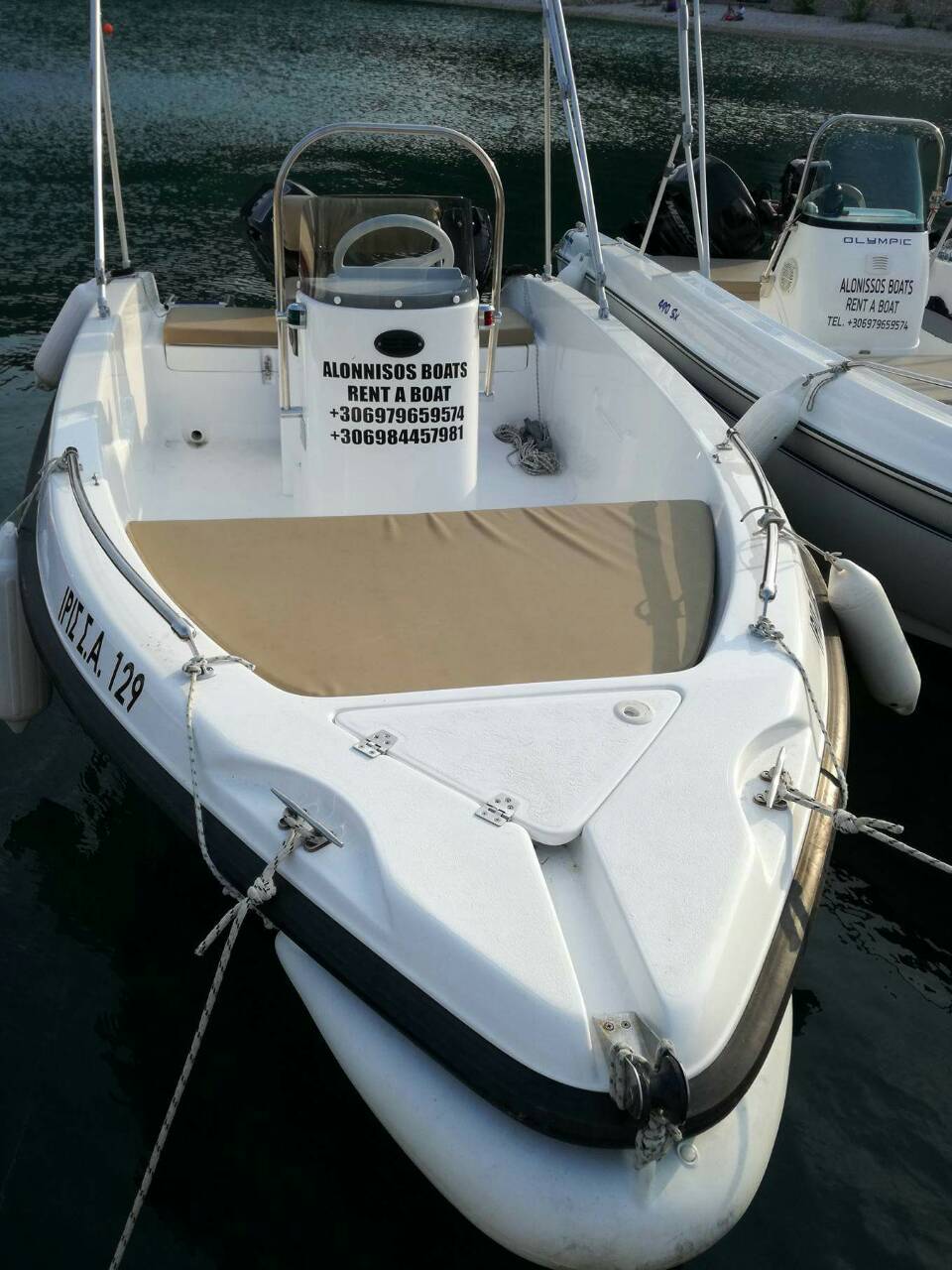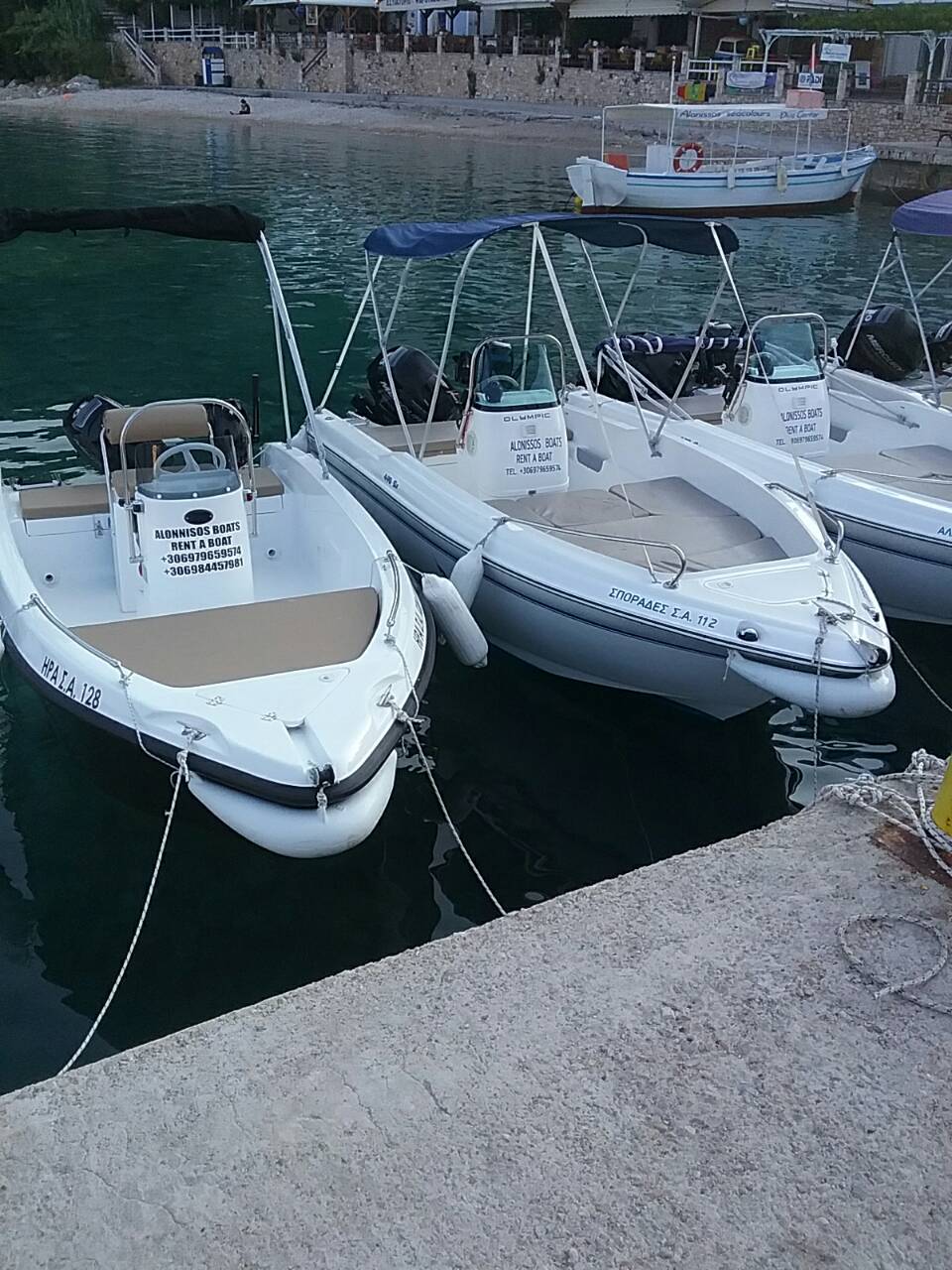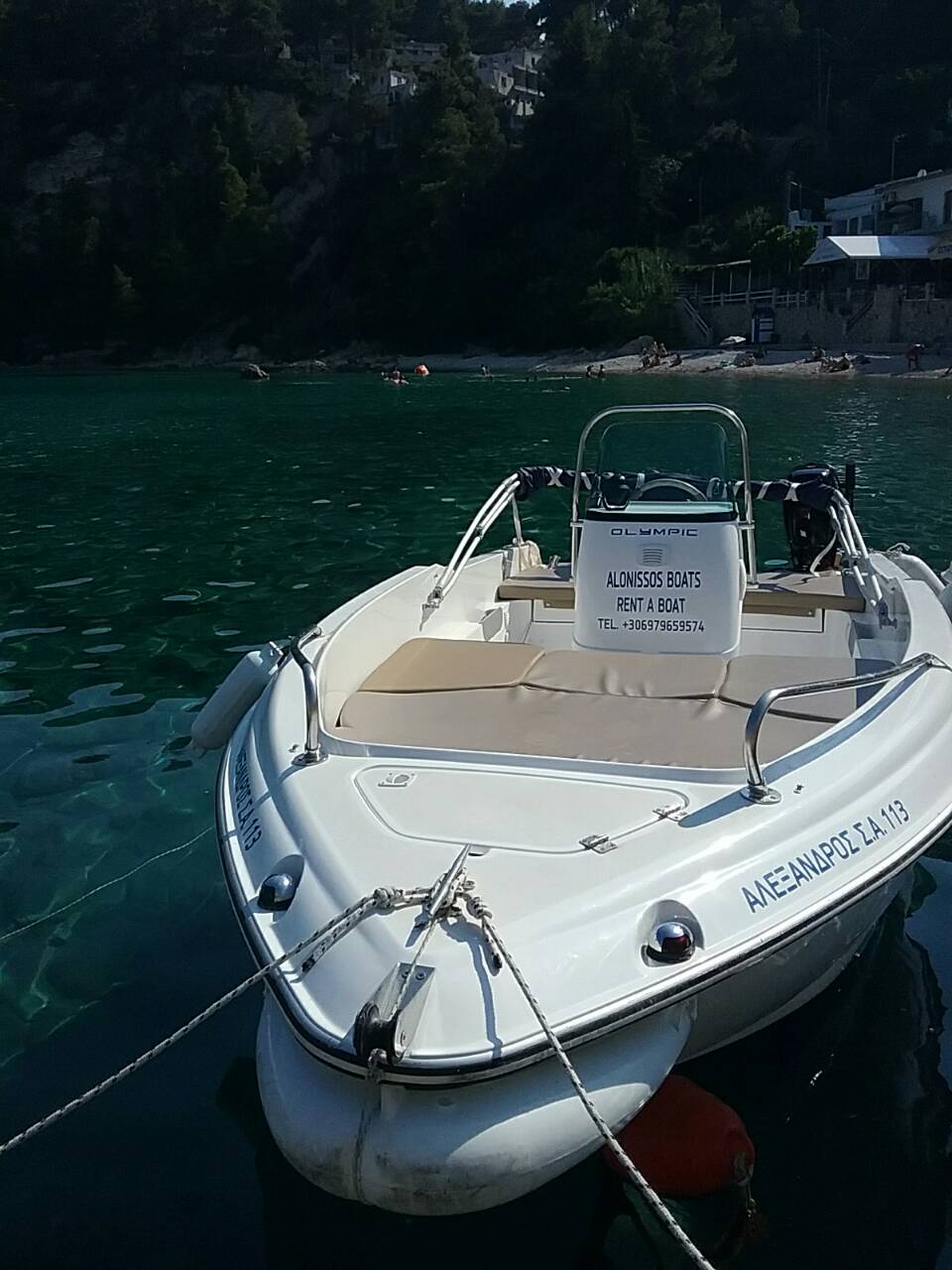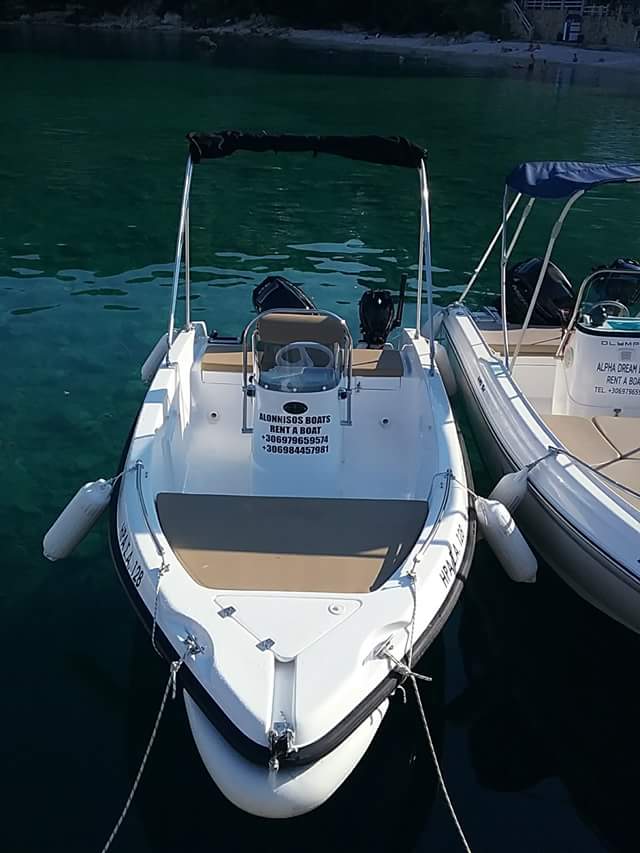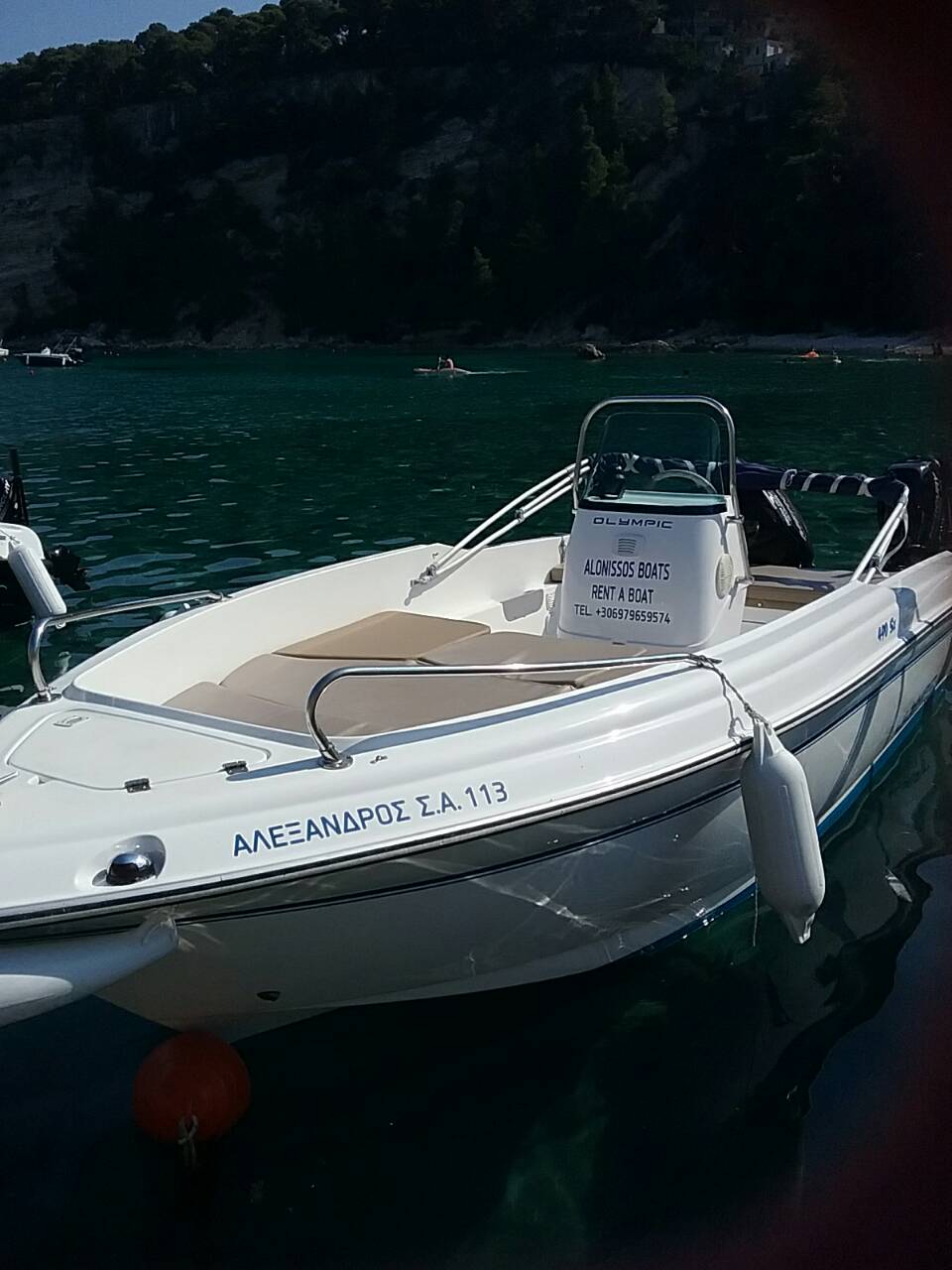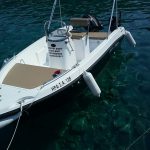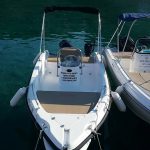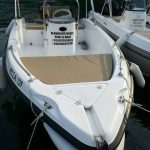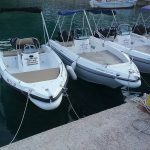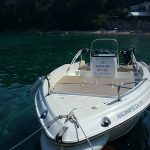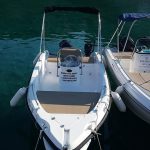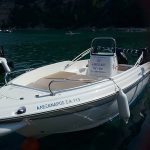 NIREUS 450V BOAT TYPE OVERVIEW
Rent brand new fast, safe motor boats with 30/40 hp – EFI (Electronic Fuel Injection) for cleaner performance and fuel efficiency. License is not required for this boat, easy to drive and ideal for couples, families and groups!
Our NIREUS 450V boats features two side boxes that act as additional seats and large storage spaces. The boats have, modern design, high quality materials, self-bailing cockpit. Its hull also offers comfortable rides even with bad weather conditions equipped with a 30/40 hp EFI outboard engine (Mercury 30/40 EFI Bigfoot). They are equipped with all the safety measures such as life vests, secondary outboard emergency engine , fireworks etc.
Renting a boat in Alonissos, Patitiri will be one of the most enjoyable things you do on your holiday. Explore the hidden beaches of Alonissos and discover the beauty of the Aegean Sea .
Fuel is not included and the fuel used must be paid for at the end of the rental. you will be provided with a full tank and a can of extra at the start. For longer than a day rentals you can fill up again at the end of each day.
The price includes third party insurance and public liability for costumers.
All boats are provided with all safety equipment required by Greek law
The rental begins at 09:00 in the morning and you must return the boat by 19:00 every day.
If there is a breakdown inside the insured area we will refund you for the portion of the day when you could not use the boat. If there is a breakdown outside the insured area you will have to pay for recovery. Propeller damage or damage by inappropriate use of the boat will be charged to the client.
No license required for this boat. We require that at least one person on the boat is 21 years or older.
Booking Deposit Terms & Conditions
Booking Deposits are NON-REFUNDABLE after 30 days.
VIDEO TOUR